Everything you need to make
financial success

a reality.
Imagine there was a single (and fairly-priced) destination to view all your financial accounts, set goals, and review your financial plan—all with the help of a CERTIFIED FINANCIAL PLANNER™ professional. TeleWealth+ has all this and more.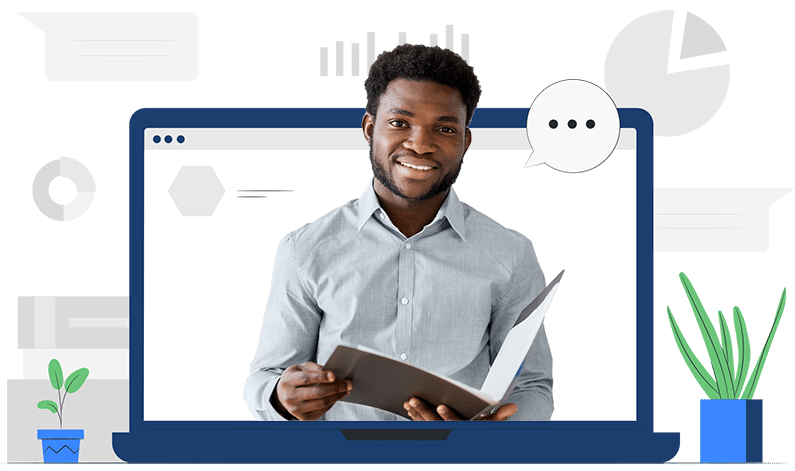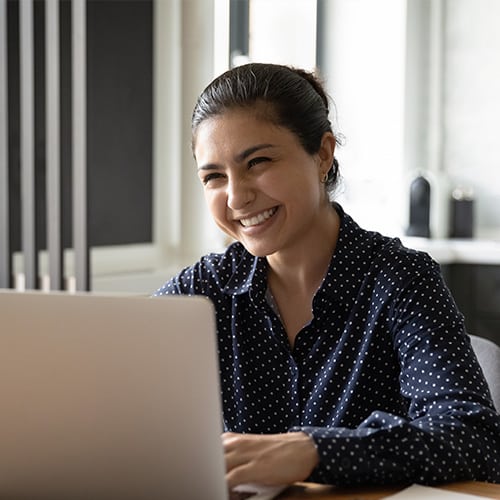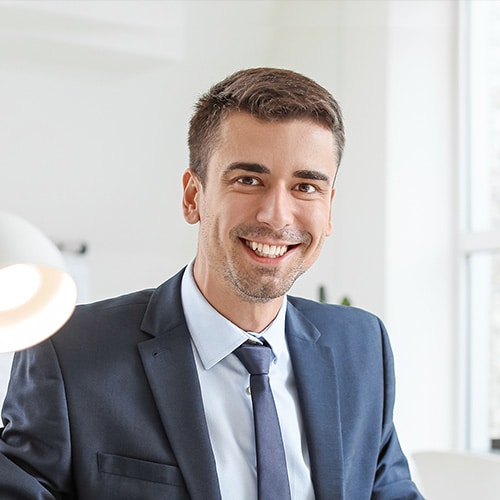 A fiduciary
CERTIFIED FINANCIAL PLANNER™

professional when you need it.
At the center of TeleWealth+ is a team of dedicated CERTIFIED FINANCIAL PLANNER™ professionals you can call anytime a financial question arises.
Your financial advisor will work with you to create a customized financial plan design to tackle your own goals. We'll then review it together once a year and adjust for new stages of your life.
Because we act as your fiduciary, you can trust we'll always act in your best interest. We'll never take commissions or kickbacks for investment recommendations, or act in a way that puts our interests first.
All your
financial accounts

in one place.
Use the TeleWealth+ account aggregation tool to link your bank accounts, credit cards, and investment accounts so you can have a full picture of your financial situation. Having a 360-degree view of your money has never been easier.
Retirement

may not be around the corner, but you must start preparing now.
Do you know how much you need to contribute each paycheck to afford the life you want to live when you retire?
TeleWealth+ helps you understand how to prepare for retirement someday and plan out multiple scenarios on how to reach your goals. Our interactive tools can illustrate stress tests, projections, and more.
Create a
budget

and give each dollar a purpose.
Use TeleWealth+ to budget, track spending in various categories and manage expectations with future spending. Create goals like paying down debt, saving for a big purchase, or taking a vacation—all in one place.
TeleWealth+ advisors can help provide clarity on what's most important to you. Below are our areas of expertise.

Financial Courses
Sharpen your money skills with self-paced courses and lessons.

Live Webinars
Participate in live webinars each month designed around timely topics.
Tax and Estate Planning
We help analyze your tax and estate planning needs and provide recommendations.

Special Discounts
Access exclusive pricing on additional programs and services.
Monthly Cost
No contracts. No hidden fees.
Full access to a CFP® professional, budgeting tools, and more is available for a fixed monthly cost. No contract is required.
Receive additional savings and full access at a discounted annual price. We promise a 30 day satisfaction guarantee.
One-Time Financial Checkup with a CFP® professional
A session with an advisor can be helpful in addressing specific questions or making adjustment to your existing financial plan.
Price above references fees for financial planning services only. Additional fees may apply if you choose to allow us to manage your investments.



Our team is here to show you how TeleWealth+ can make a difference in your financial journey. You don't have to rank financial stress high on your list.