Pursue your life and your dreams with confidence.
With TeleWealth+, working with a CERTIFIED FINANCIAL PLANNER™ professional to set goals, save, and plan is easy and cost-effective.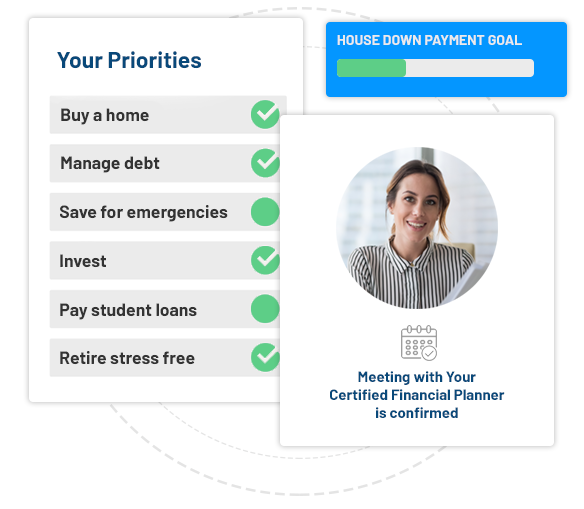 We believe financial planning should be
personal

and

priced right

.
As life's seasons change, you need a certified financial planner to help you
invest
,
grow
, and
protect
your assets, as well as plan for your growing family.
TeleWealth+ offers professional financial advice, guidance, and money tools to help navigate life's ever-changing journey for a fixed price. From financial planning to tax advice, credit monitoring, estate planning, and everything in-between, TeleWealth+ helps you take full control of your money.
The only membership with all the tools and services you need
TeleWealth+ advisors can help provide clarity on what's most important to you. Below are our areas of expertise.

Financial Planning
A CERTIFIED FINANCIAL PLANNER™ professional will help create and adjust your financial plan every year. Check-in any time during the year when a question comes up.

Fiduciary Investment Advice
Don't be intimidated by terms like stocks, bonds, mutual funds, and ETFs. We can help make sense of it all and help you decide where to invest.
Tax and Estate Planning
We help you take care of the most important people in your life by making sure there's a plan for the expected and unexpected.

Retirement gap analysis
Retirement may not be around the corner, but there's a lot you can do now to avoid trying to catch up many years from now. Future you will thank you.

Budgeting Tools
Ditch the spreadsheets! Get a full picture of where your money is going by linking your bank, credit cards, and investment accounts.

Exclusive Deals
Get access to exclusive pricing for additional financial tools, like identity theft protection, debt consolidation, and more.
Your own personal
CERTIFIED FINANCIAL PLANNER™

professional is waiting.
There's a lot to look forward to—from vacations to graduations, weddings, retirement, and a whole lot more—but getting there won't be easy without a solid financial plan. We will stay by your side as financial barriers arise through the different stages in life.
Choosing the right financial advisor can make all the difference. Choose one you can call any time, not just when it's time to renew your agreement.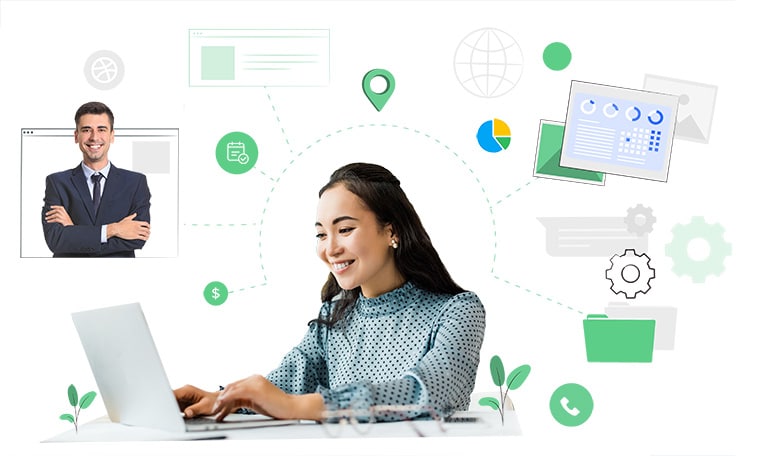 Monthly Cost
No contracts. No hidden fees.
Full access to a CFP® professional, budgeting tools, and more is available for a fixed monthly cost. No contract is required.
Receive additional savings and full access at a discounted annual price. We promise a 30 day satisfaction guarantee.
One-Time Financial Checkup with a CFP® professional
A session with an advisor can be helpful in addressing specific questions or making adjustment to your existing financial plan.
Price above references fees for financial planning services only. Additional fees may apply if you choose to allow us to manage your investments.



Our team is here to show you how TeleWealth+ can make a difference in your financial journey. You don't have to rank financial stress high on your list.